WND's Farah Seizes On Manning Case To Call For Ban On LGBT Servicemembers
August 27, 2013 1:33 pm ET by Luke Brinker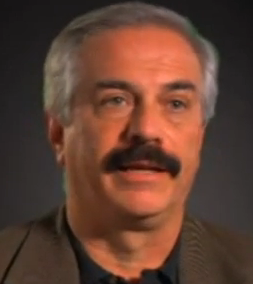 WND founder and editor-in-chief Joseph Farah joined the transphobic outcry against Army Pvt. Chelsea Manning's gender identity, declaring that while the former Bradley Manning "can pretend to be a woman ... he never will be." But Farah's main concern isn't Manning herself. Instead, it's that LGBT servicemembers "are walking time bombs for the nation's security."
In an August 26 column titled "Bradley Manning and the death of America," Farah decried the "moral madness" of a nation that affirms LGBT rights and allows LGBT individuals to serve in the armed forces. Farah called for an outright ban on open service, apparently concluding that Manning's leaking of confidential documents to WikiLeaks is a reflection on all LGBT members of the armed services:
Am I alone in recognizing this is why the U.S. military and intelligence agencies guarded against recruiting and enlisting those with aberrant sexual identities in an effort to perform their objectives - namely the protection of the citizens of the United States?

We tried "Don't Ask, Don't Tell" policies - thanks to Bill Clinton and a weak Congress. Bradley Manning was the result. In fact, he blames that policy for his situation. It will form the basis for his plea for a shortened sentence. But we went from bad to worse with a military that now welcomes homosexuals and other gender-confused people like Manning with open arms! In fact, as WND reported last week, the U.S. military now gives those folks preferential treatment and perks. That's how crazy things have gotten.

Doesn't anyone get why we put the country first by handing out security clearances and the privilege and honor (not right) of serving in the U.S. military second by screening out people like Bradly [sic] Manning? They are walking time bombs for the nation's security.
Farah, saying that the nation's increased acceptance of LGBT rights is "like a sick joke," also added that he'd urge his children and grandchildren never to serve in the military or government as long as LGBT individuals were welcome there:
Is this what brave Americans today are fighting for? Is this what brave Americans from the past sacrificed and died for?

This is like a sick joke.

I would no sooner encourage any of my children or grandchildren to work for the federal government in any capacity or to serve in our armed forces under these conditions than I would encourage them to have a hole drilled in their heads.
Previously:
WND's Farah Fears "Brave New World" That Protects Transgender Students
WND's Farah: It's "Bigotry" To Protect LGBT People From Discrimination
WND's Farah: "By Definition, Only Homosexual Priests Would ... Molest Boys"