Daily Caller Is Amused By Transgender Students Getting Bullied
September 25, 2013 1:16 pm ET by Luke Brinker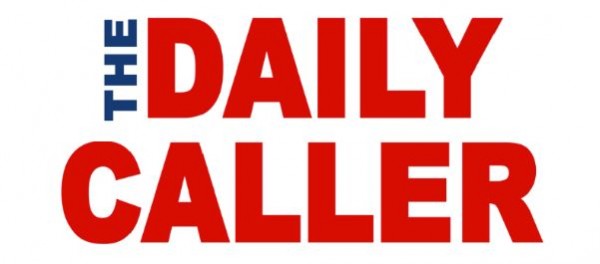 Keeping to its pattern of mocking transgender students who are fighting for social recognition and acceptance, The Daily Caller published a piece misgendering two transgender homecoming candidates and ridiculing one of the students for posting an emotional YouTube video in which she expressed exasperation at being mistreated because of her identity.
In a September 25 article, Daily Caller education editor Eric Owens followed up on his earlier, equally derisive report on California student Cassidy Lynn Campbell and Pennsylvania student Kasey Caron. Caron, a transgender male, lost his fight to be placed on the king ballot. Owens, identifying Caron as a female, asserted that this was because school district officials opted for "a more empirical approach" in deciding whether he could run for king:
One transgender student, biologically female Kasey Caron, fought the school board for the right to run for Richland High School homecoming king in Johnstown, Pa.

Caron lost that fight.

"I am officially on court, but on court as a female," Caron told local NBC affiliate WJAC-TV.

"It was disappointing," the senior explained. "My heart sunk a little."

In making her argument for why she should be eligible to become homecoming king, Caron had relied heavily on her driver's license, which used to indicate her gender as female but now indicates it as male.

The school board seemed to take a more empirical approach, observing that Caron's birth certificate does not list Caron as a male, and noting that Caron has not undergone any sort of sex-change surgery.
Actually, an "empirical approach" would have entailed affirming Caron's identity by acknowledging the American Psychological Association's (APA) stance that transgender identities are deeply rooted in the individual psyche and the history of the human experience.
Owens proceeded to poke fun at Campbell, who was recently crowned homecoming queen at her Huntington Beach, California, high school. While her win was indeed historic, Campbell encountered an overwhelming transphobic backlash, which led her to post an emotional video lamenting the bigoted and negative comments she's faced.
Owens took the opportunity to mock Campbell, who he also referred to with the incorrect gender pronoun, for her "YouTube meltdown" and the notion that someone "with various male appendages" would even identify as a girl:
According to the Los Angeles Times, which apparently forced someone to watch the interminable video in its entirety, Campbell announced that he had contemplated "going back to being miserable." He said he may "just be a boy and hate myself again."

In happier times before the YouTube meltdown, Campbell had told the Times that he had hoped his homecoming victory would be an important milestone for transgender rights. He also noted that students and administrators had been very supportive.

Before winning, Campbell had explained that he was born with various male appendages but knew that he was actually a girl even when he was very young. Back then, Campbell was going by his given name, Lance. He picked up the moniker Cassidy Lynn three years ago. [emphasis added]
It seems that Owens didn't consider how his own rabid transphobia reflected the ignorant attitudes that led to Campbell's distress. His previous article on Caron and Campbell was titled "This week in transgender high schoolers running for homecoming king, queen, whatever," and Owens has described transgender students' fight for equal rights as a demand for "special treatment" and nothing more than "a big fuss." In reality, transgender students face extremely high levels of bullying and harassment. Owens, however, would apparently rather make fun of the problem than solve it.
Previously:
Daily Caller: Equal Treatment For Transgender People Is "Special Treatment"
Daily Caller Mocks Transgender Students "Running For Homecoming King, Queen, Whatever"
Daily Caller Mocks "Big Fuss" Made By Transgender Students Fighting For Equal Treatment