WND's Farah: Marriage Equality Might Make God Destroy The World
October 28, 2013 12:04 pm ET by Luke Brinker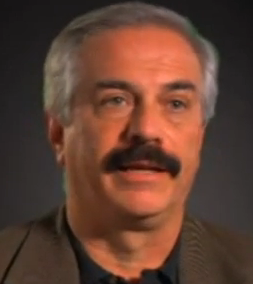 WND founder and editor-in-chief Joseph Farah predicted that God would spitefully destroy the planet if marriage equality continues apace.
In an October 27 column, Farah explained that he may have been wrong in seeing same-sex marriage as historically unprecedented. Parsing scripture and citing the work a handful of academics, Farah said he "wouldn't be bit surprised" if same-sex marriage existed in the time of Noah. The Great Flood was - you guessed it - divine punishment for tolerance of homosexuality (emphasis added):
I think I might have been wrong about same-sex marriage.

When I have written about this phenomenon and discussed it and debated it in recent years, I have stated unequivocally that it is something new - not seen anywhere or at any time in the history of humankind.

But now I have reason to doubt that.

There may indeed have been a time in man's history when it was practiced.

It wasn't in ancient Greece.

It wasn't in Sodom and Gomorrah.

It wasn't in Rome.

It wasn't in Babylon.

But it may have been routine in the days of Noah, just before the flood.

[...]

Jeffrey Satinover, who holds an MD from Princeton and doctorates from Yale, MIT and Harvard, has made the point that the Midrash Rabbah Genesis suggests such activity represented the last straw before God unleashed the floodwaters to destroy the Earth. He is backed up by Rabbi Aryeh Spero of New York.
For what it's worth, Satinover is far more noted for his anti-gay activism than his biblical expertise. A leading proponent of "ex-gay" therapy, he considers the concept of sexual orientation a "fiction," describes homosexuality as a form of "soul sickness," and has testified that he thinks gay people should be allowed to start families - as long as they're in heterosexual marriages.
Of course, these views only give Satinover more credibility in the rabidly anti-LGBT Farah's eyes. Farah seems to have decided that divine destruction of Earth due to marriage equality is a very real possibility:
When I'm wrong I admit it. And it appears I was wrong when I stated repeatedly there is no historical precedent for same-sex marriage. But the one I have found is not exactly reassuring. The last time it happened, God destroyed the world.
Although he claims this is a new revelation, in 2008, Farah's own website published a column by Janet Porter linking the Great Flood to same-sex marriage - citing the same sources Farah used in his column. Porter also predicted divine wrath, in that case due to the California Supreme Court's ruling in favor of marriage equality.
Previously:
WND: LGBT Movement Is A "Trojan Horse For Totalitarianism"
WND: Virginia Universities Should Offer Psychologically Destructive And Discredited "Ex-Gay" Therapy