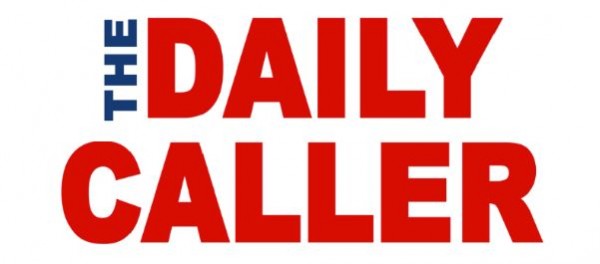 The Daily Caller continued its defense of Russia's anti-gay laws, criticizing President Barack Obama for condemning the crackdown on LGBT individuals and bizarrely suggesting that the laws may help solve Russia's declining birth rate.
In an August 7 article, Daily Caller White House correspondent Neil Munro took Obama to task for voicing his opposition to Russian laws banning the dissemination of "gay propaganda" and the adoption of Russian children by people from countries with marriage equality, questioning why Obama weighed in on "a domestic matter only affecting the citizens of Russia":
[Obama] also seemed to believe that Russia's controversial new laws curbing apparent advocacy of homosexuality could cause problems at the 2014 winter Olympics in southern Russia.

"I think Putin and Russia have a big stake in making sure the Olympics work," he said.

"I think they understand that for most of the countries that participate in the Olympics, we wouldn't tolerate gays and lesbians being treated differently — they're athletes" he said. "If Russia wants to uphold the Olympic spirit, then every judgment should be made on the track or in the swimming pool or on the balance beam and people's sexual orientation shouldn't have anything to do with it," he said.

However, there's no indication from Russia that the new rules would change the grading system for downhill skiing and other other [sic] events.

But while Obama used strong language over a domestic matter only affecting the citizens of Russia, he downplayed the dispute over national-security leaks by Snowdon [sic]— a government contractor who disclosed secret data about U.S. electronic surveillance programs — by saying the crisis would not prompt him to boycott the G-20 Summit.
Munro's snarky comments about how the Russian laws bear no relationship to the Olympics ignore statements from the Russian sports minister and a co-sponsor of the "gay propaganda" law that the laws will remain in effect during the Winter Olympics, and will be used to prosecute foreigners deemed in violation of them.
Munro concluded by citing Russia's population challenges - namely its low birth rate and shrinking population - in an apparent defense of its anti-gay policies:
The authors of the law say they're worried about Russia's low birth rate and declining population. The decline follows seven decades of harsh Soviet rule and several brutal wars, and it is occurring during a period of rapid growth of restive Muslims populations in the former empire's southern provinces.

The Russian government has tried a variety of methods to increase the low non-Muslim birth-rate, which threatens to shrink Russia's population, economy, military and clout. Russia faces rising threats from China as well as its own Muslim populations in Chechnya and other provinces.
Previously:
Daily Caller Horrified That College Freshmen "Forced To Read" Book With Gay Characters
Daily Caller Mocks "Big Fuss" Made By Transgender Students Fighting For Equal Treatment
Daily Caller Celebrates Russia's Violent, Draconian Crackdown On LGBT People
Copyright © 2010 Equality Matters. All rights reserved.